Google Data Studio Connector
VendSoft's Google Data Studio connector allows you to pull data from VendSoft to your Data Studio dashboards. You will need a VendSoft account to use this connector. Sign up for a free trial at https://www.vendsoft.com/pricing
How To Get Started
Step 1: Access the Profile screen from the menu:

Step 2: On the Profile screen press the Generate API Key button:

Step 3: Copy the generated API key:

Step 4: Enter your VendSoft API key on the Google Data Studio connector page: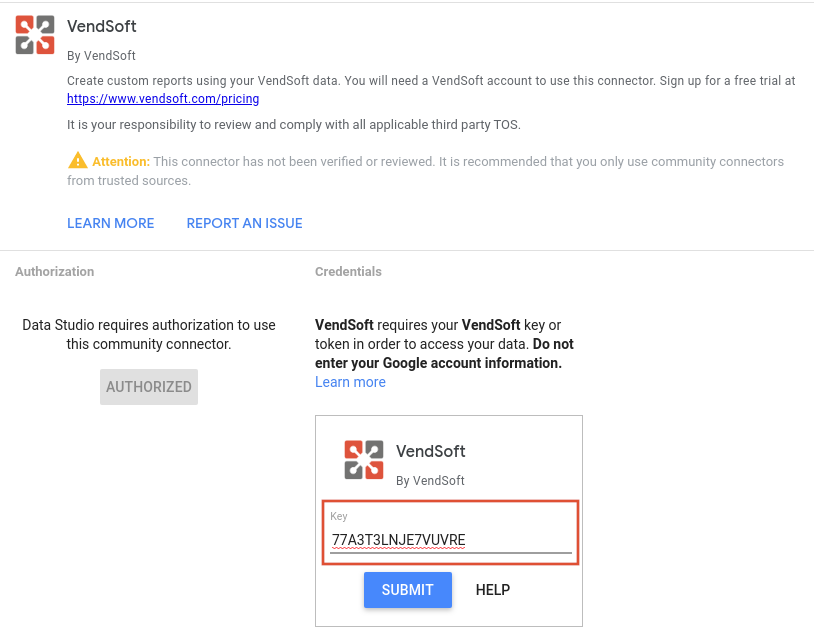 Step 5: Select a VendSoft dataset. If you haven't entered your own data in the system yet you can use the dataset "Demo Data":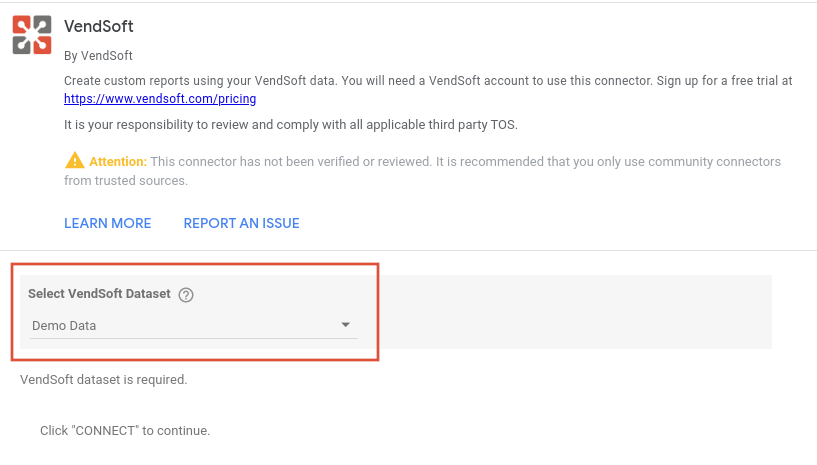 Step 6: Click on Connect. You'll be taken to a view where the connector's parameters are shown. Click on Create report on that stage to be able to plug the data source on a new report.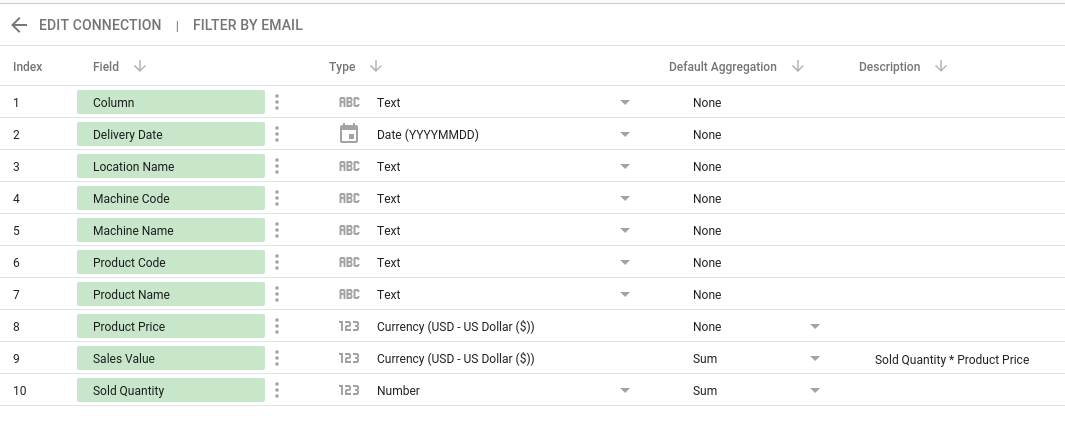 Get Support