Integrated with the most popular telemetry providers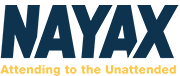 A better way to run your vending business
Easily track inventory and purchases, optimize routes and automate deliveries with a simple-to-use, affordable solution.
Streamline logistics

Calculate the optimal route to your vending machine locations. Deliver the right products to the right place, on time. VendSoft's powerful mapping and routing capabilities optimize your visits saving you time and resources.

Improve inventory management

Keep inventory low by leveraging VendSoft VMS to track purchases, product critical levels and items to re-order. Calculate average product cost and expiry date, and optimize stock levels to minimize waste and generate higher ROI.

Take informed business decisions

Take an in-depth look at the stability and health of your vending machine business with VendSoft's rich reporting system. Calculate sales tax, commissions, profit and loss, as well as margins per product, machine and location.

No need to download anything

VendSoft is a cloud-based software. We make hourly server backups so that you don't experience downtime or loss of data. No need to download or install anything. All you have to do is register to start using our vending machine software.

Manage machines real-time

VendSoft integrates with the most popular telemetry providers to help you manage vending machines real-time. Take decisions based on up-to-date info on stock, machine downtime, and turnover. Eliminate unneeded visits and cut down the fuel expenses.

Take VendSoft with you

Quickly install the VendSoft mobile app on your phone or tablet. Log and track trips to each vending machine, check out drivers' mileage and route.
VendSoft is without a doubt one of the best vending management software products available. The inventory management is a breeze and the reporting functions are exceptional. You have everything at your finger tips you need - Inventory management that includes a re-order function, commissions, location and machine management, profit and loss. VendSoft can receive your DEX data too! It really is the full package!
VendSoft is an ideal application for vending operations of various sizes. The software easily accommodates the addition of more locations, equipment and personnel. Thus this application can serve vending companies in various stages of growth for many years. The available features do not overwhelm the users and I have found it very easy to train new persons quickly.
Do You Need Specialized Vending Software?
As a vending machine business owner, you constantly strive to optimize efficiency as much as you can, and lower overhead and supply costs by changing vendors, product types or machines, routes, and tracking sales across locations.
The key to a successful vending business is the collection and use of data. Don't waste your time trying to fix things when you don't know where your business is lacking. Get ahead of the competition and make informed decisions on how to increase profit and grow your business.
The Benefits of Vending Machine Software
Vending Software can help you track and optimize the inventory of your products and assets, organize and streamline your routes and map them out to gather data on bestselling products, the best performing machines and locations, the best way to reach a location, and so on.
Are you just starting with your vending machine business? Vending software will help you get started on the right foot by validating all the decision-making you have to do. Are you already operating a vending company? Then vending software is a must-have!
Vending Machine Software vs. Spreadsheets
Time

Vending machine software will save you loads of time entering and analyzing data. If you rely on spreadsheets, you'll need to maintain lots of these to record sales, area information and product inventory. Your time is better used for finding new locations for your vending machines or researching new products.

Mobile apps and telemetry

You can easily download data from your mobile phone or tablet directly into your vending machine software. Using telemetry? The DEX protocol allows you to directly download machine sales. With spreadsheets, you'll need to do a lot of data entry in the office!

Route mapping

Vending machine software maps locations and designs the quickest and most efficient routes for you while monitoring your drivers' mileage and fuel needs. It's impossible to manage routes in a spreadsheet.